Ola Adams-Best, LCSW & Peter W. Best, MSWI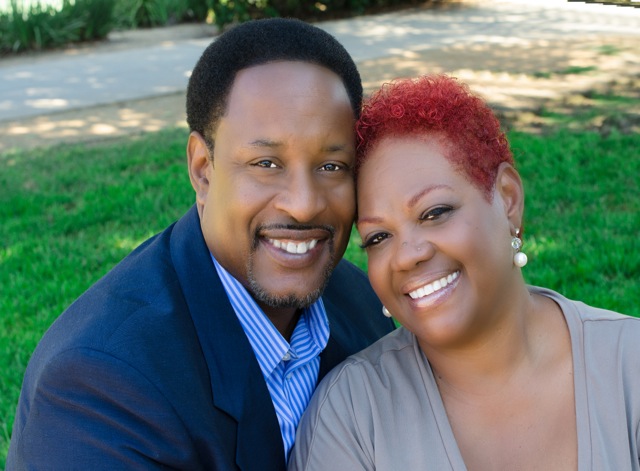 Ola Adams-Best, Licensed Clinical Social Worker (California License No. 26576), and Certified Trauma Specialist.
In my practice, I use both traditional and non-traditional approaches. I make use of traditional approaches such as Cognitive Behavioral Therapy (CBT) which intentionally changes one's thoughts and actions using systemic desensitization (a behavioral therapy used to overcome fear) to reduce reactivity to a traumatic stressor. I also use non-traditional approaches such as Somatic Psychotherapies which are centered on the idea - to change the body (and its responses) we have to engage and change the brain – not only how we think and feel, but also how the neurological connections themselves function.
In addition to my experience working helping individuals work through trauma, I have also worked with forensic populations with a range of psychiatric disorders and behavioral conditions, including: depression, trauma, sex abuse, anxiety and chemical dependence. I have also helped with personal growth and life coaching.
I received both my undergraduate degree, Bachelor of Arts in Sociology and graduate degree, Master of Social Work from California State University, Sacramento. I have also completed specialized training in Post-Traumatic Stress Disorder and look forward to working with you to fully reclaim your life, promoting resilience, emotional health and creating your own measure of success.
Areas of Practice (Specialty): Post-Traumatic Stress Disorder, Anger Management, Depression and Personal Growth/Life Coaching.
Peter Best is currently pursuing his graduate degree in Social Work at California State University, Sacramento and has been nominated to serve as the California Delegate Assembly Representative for the National Association of Social Work. Peter also completed his undergraduate degree in Social Work from CSUS, Sacramento. In addition to his educational endeavors, Peter is a Certified Anger Management Facilitator (CAMF) with over 17 years' experience in the field of mental health. Peter received Anger Management Training and Certification through the renowned Anderson and Anderson Adult and Adolescent Anger Management Program and has specialized training on a variety of specialties in the field of mental health. Peter is active in his community and is a member of "The Love Circle" a group of men who use biblical teachings and self-reflection to become better men. The Love Circle also provides mentoring to youth in South Sacramento, while adhering to their motto "As iron Sharpens iron, so one man Sharpens another", Proverbs 27:17.
Areas of Practice (Specialty): Anger Management, Professional Supervised Visitation and Safe Exchange.
Contact Us
Ola R. Adams-Best, LCSW
Phone:  (916) 956-6232

Peter Best, MSWI
Phone:  (916) 216-1166