Welcome to Redefining You Therapy!
Congratulations for taking the first step in becoming a better you! Whether you find what you are looking for here on our website, realizing that you are not living your full purpose or living the most fulfilled life possible is a major step in reclaiming your life.
Redefining You Therapy is an independent psychotherapy practice located in the historic Oak Park community of Sacramento, California. We treat individuals with a wide range of psychiatric disorders and behavioral conditions including depression, anxiety, chemical dependence, personal growth and life coaching. Although our primary focus is treating individuals who have experienced unresolved trauma such as sexual abuse, victims of crime, veterans who have experienced combat trauma and military families.
It has been our experience that client's response to trauma can be delayed for months or even years after a traumatic event such as with Post-Traumatic Stress Disorder. Often clients don't associate their symptoms with the precipitating trauma. Some traumatized individuals feel permanently damaged when trauma symptoms do not go away, and they do not believe their situations will improve.
We use both traditional and nontraditional approaches in our practice. A traditional approach is Cognitive Behavioral Therapy, which intentionally changes one's thoughts and actions using systemic desensitization (a behavioral therapy used to overcome fear) to reduce reactivity to a traumatic stressor. A nontraditional approach is Somatic Psychotherapy which centers on the idea that in order to change the body and its responses, we have to engage and change the brain - not only how we think and feel, but also how the neurological connections themselves function.
If you or someone you love are experiencing any of the aforementioned life-altering symptoms, let's work together to put your life back on track. If you think you might benefit from the services of Redefining You Therapy, please feel free to contact us at (916) 956-6232 for a free 20-minute phone consultation or by clicking here for an appointment
Again, thank you for visiting us at Redefining You Therapy. We look forward to working with you or your loved one to reclaim the life you once knew, one that promotes resiliency and emotional health, allowing you to create your own measure of success!
Sincerely,

Words of Encouragement
"Reclaim the life you once knew, one that promotes resilency and emotional health; allowing you to create your own measure of success."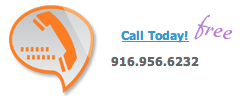 Free 20-minute phone consult or
click here to make an
appointment

Freedom


Redefining


Quality support